Partnership Announcement
ColtBlue DataGuardian and Ohalo Data X-Ray Join Forces
Type: News
Date: 10/07/2023
Tags: Data Governance, Data Classification, Data protection, data discovery
We are thrilled to announce a strategic partnership between ColtBlue Associates and Ohalo, two leading innovators in the cloud and data intelligence space. This collaboration aims to empower organizations with comprehensive solutions to optimize cloud usage, enhance security, and protect unstructured data. By working together, ColtBlue and Ohalo offer customers a single pane of glass for managing their cloud infrastructure, enabling quick data discovery and classification in the cloud.

ColtBlue Associates, a cloud consultancy company, offers expertise in cloud migration, management, security, and compliance. Their flagship product, DataGuardian, enables efficient file management and archiving across multi-cloud environments. With ColtBlue's expertise, organizations can enhance their file activity management and storage efficiency, paving the way for seamless cloud operations.
Ohalo's cutting-edge platform, Data X-Ray, employs artificial intelligence to scan various sources, including file shares, email servers, and cloud storage. It enables classification of data into categories such as sensitive, confidential, and public, providing valuable insights and empowers organizations to proactively safeguard against potential breaches.
Steve Evans, spokesperson from ColtBlue said, "The strategic partnership between ColtBlue and Ohalo, with our DataGuardian and Data X-Ray, marks a significant milestone in revolutionizing how organizations manage and protect their data. By combining our expertise and cutting-edge technologies, we empower customers to optimize cloud usage, enhance data security, and gain valuable insights into their data."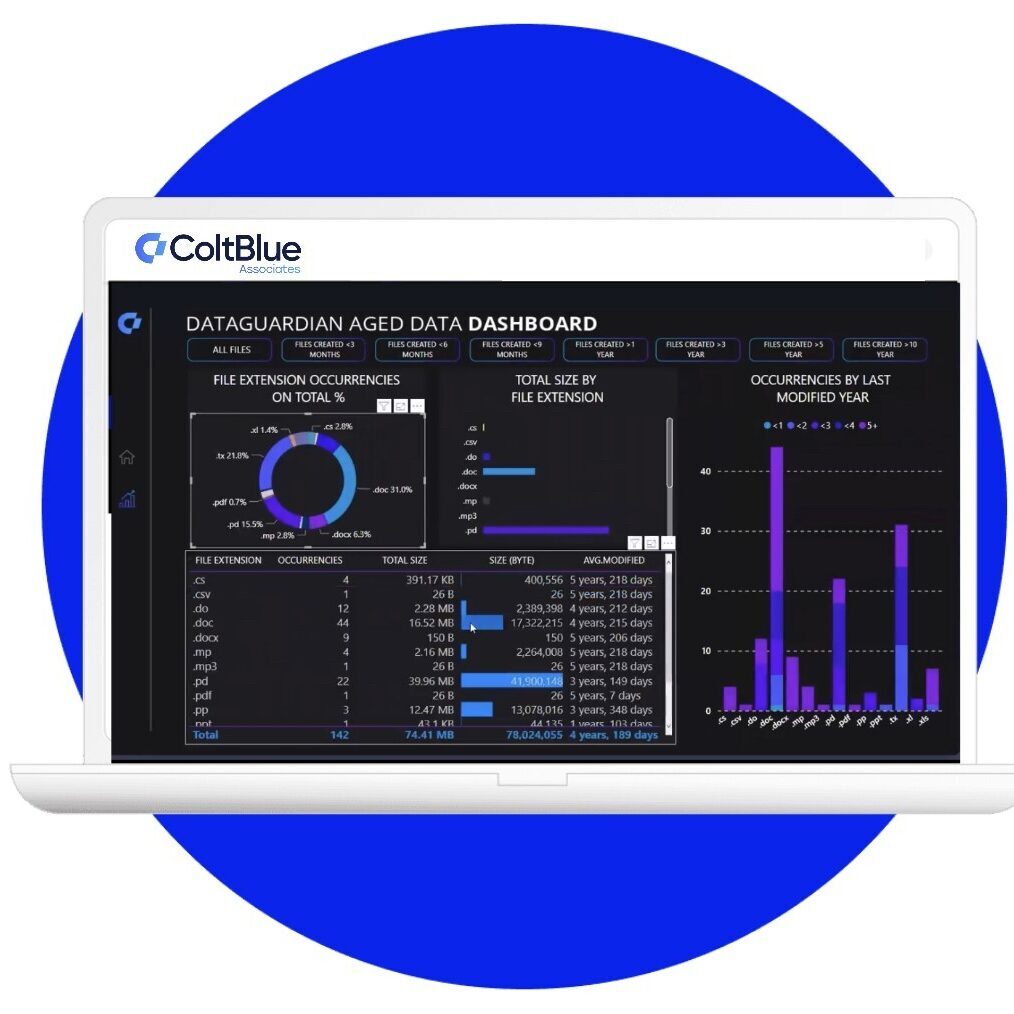 The partnership between ColtBlue DataGuardian and Ohalo Data X-Ray creates a powerful synergy, enabling organizations to benefit from a comprehensive solution that optimizes cloud usage, enhances data security, and provides deep visibility into unstructured data. This partnership embodies a commitment to empowering organizations across industries with the tools and expertise they need to safeguard their critical information.

Mark Law, Head of Partnerships, emphasized the significance of this collaboration, stating, "Our customers are looking for ways to improve the security, reduce the attack surface, and reduce the amount of data they store in their cloud infrastructure. By working with ColtBlue and utilizing Ohalo Data X-Ray, our customers can quickly discover and classify their data in the cloud. They can then purge or move the data to a lower-cost option, ultimately reducing their storage costs. Together, ColtBlue and Ohalo are poised to revolutionize how organizations manage and protect their data. We are excited to deliver innovative solutions and empower organizations to thrive in the digital age."
Stay tuned for more updates on the exciting advancements resulting from this partnership. To learn more about ColtBlue Associates and Ohalo, connect with us here.